More Info
You want to start your own community?
Don't hesitate to get in contact with us!
More Information
Users can manage the own personal data and settings on the user profile.
Users can introduce themselves and let the community know about their interests and passion.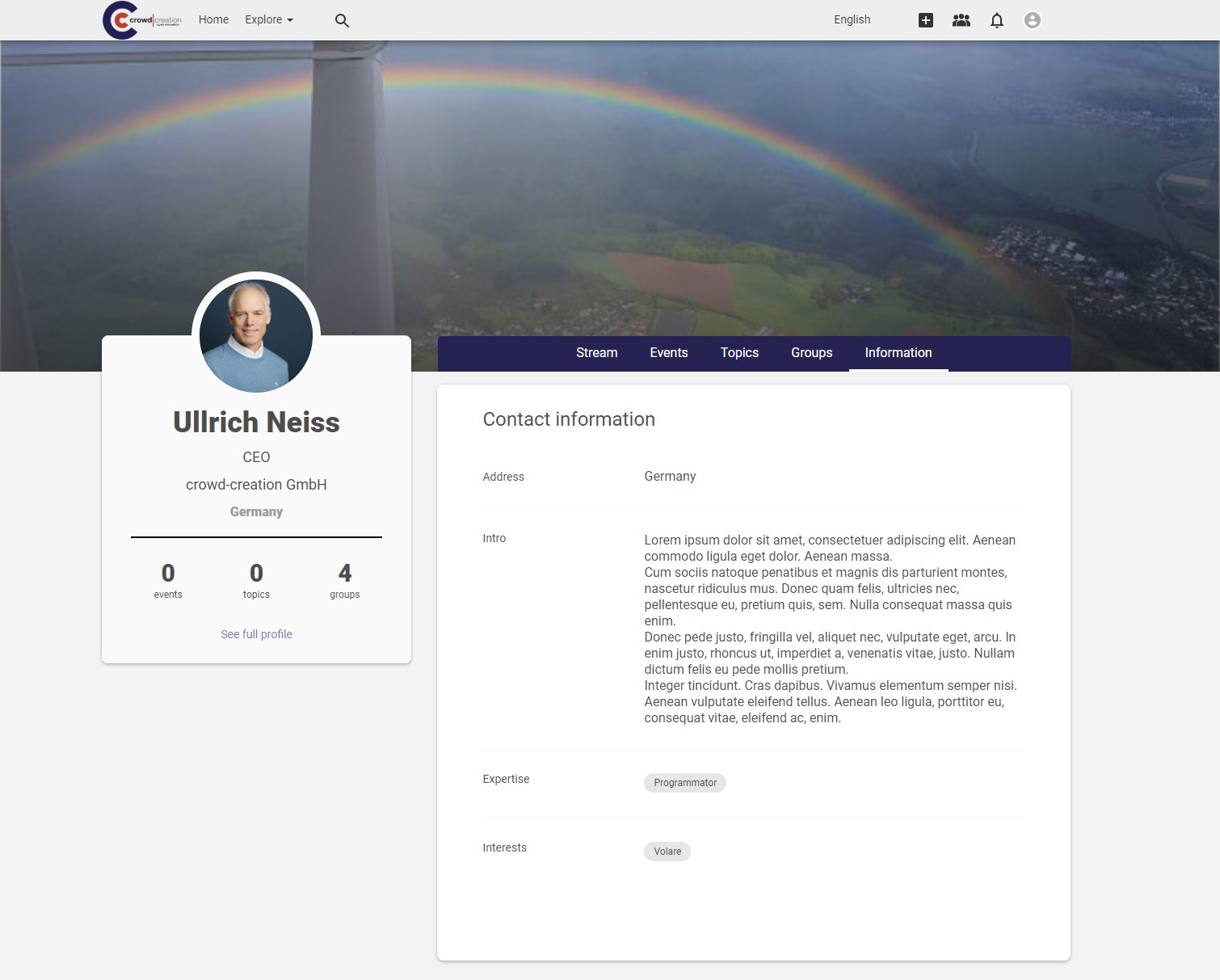 Users can configure, how often they want to receive notifications about updates in the community.
Notifications are delivered by e-mail and are also displayed in the community notification center.